Todd Simmons, Ceo of Simmons Foods in Siloam Springs, Arkansas, was installed as 2015-2016 chairman from the National Chicken Council (N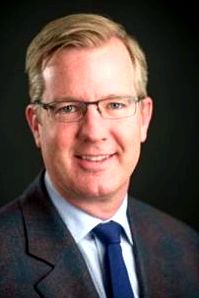 CC) during NCC's 61st Annual Conference held today in Washington, D.C.
He started working at Simmons in 1990 and became a member of the management team in 1994 following graduation from Georgetown College. Another generation leader of the organization, Todd was most lately promoted to Ceo and Vice Chairman in December of 2012, after getting offered as Chief Operating Officer of both Chicken and Commercial Dog Food divisions for that previous six years.
After lately celebrating twenty five years at Simmons Foods, Todd was named "Industry Leader from the Year" through the Chicken Federation in 2015.
Also, he serves around the Executive Committee and Board from the Commercial Dog Food Institute. Todd and the wife Shelley reside in Siloam Springs, Arkansas using their daughter Caroline and boy Charlie.
Source: National Chicken Council
Resourse: http://meatpacking.info/2015/10/30/todd-simmons-installed-as-chairman-of-the-national-chicken-council/
Chicken Hygiene
Comments are closed here.