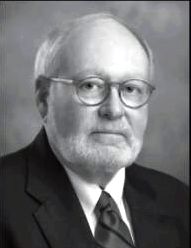 Jerry Lane, a Millen native and today President of Claxton Chicken, was lately named Chairman from the National Chicken Council. (Photo contributed) Millen native Jerry Lane was lately installed because the 2014-2015 Chairman from the National Chicken Council throughout the NCC's 60th Annual Conference held a week ago at its Washington, Electricity headquarters.
Lane, that has been becoming President of Claxton Chicken located in Claxton, GA within the last 17 years, was created and elevated in Millen and graduated from Jenkins County Senior High School. He's the boy or Runelle and
Jerome Lane of Millen.
The Nation's Chicken
Council (NCC) is really a fullservice, non-profit trade association representing the U.S. chicken industry. It promotes and protects the interests from the chicken industry and can serve as an essential industry voice before Congress and federal agencies.
Lane is going to be heading in the NCC board of company directors and supporting executive staff billed with developing policy and guiding advocacy efforts such key chicken industry areas as ecological stewardship, food safety, animal welfare, worldwide trade and many more.
"I am honored for everyone because the incoming chair for that National Chicken Council," he stated. "Our association and also the industry it serves makes significant progress while constantly increasing the quality and affordability in our chicken choices domestically and around the world. It is indeed my job to assist accelerate that progress in response to the requirements of an more and more demanding globe."
Lane, an experienced of 35 years in Georgia's chicken industry, continues to be with Claxton Chicken since 1985 becoming Gm and V . P . after beginning his chicken career at Marly-Jac in 1978. He was named President of Claxton Chicken in 1997.
Jerry has held a number of leadership roles on numerous chicken industry boards and associations, including service as part of the NCC Board of Company directors part of the Georgia Governors Agriculture Commission president, senior v . p . and board person in the Georgia Chicken Federation past chairman, Georgia Chicken Improvement Association along with a board person in N.W. Fries, Corporation. and Claxton Bank. He is another existence person in the Chicken Leaders Roundtable.
Lane graduated in 1972 in the Georgia Institute of Technology having a Bs degree in Industrial and Systems Engineering and holds a Masters of economic Administration degree from Brenau College. He and the wife, Cat, reside in Statesboro, GA and also have a grown daughter, Sarah, who's employed with Optim Healthcare in Millen.
Resourse: http://themillennews.com/news/2014-11-26/Other_Jenkins_News/
U.S. Chicken Industry: Partnering to Feed a Growing World
Video COMMENTS:
Christina Ospina: Interesting that they barely feature the full-grown chickens….I wonder how they really look…
Comments are closed here.