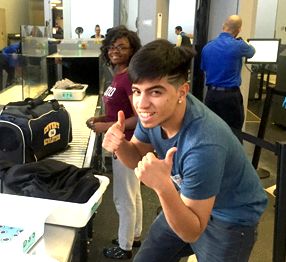 WATT Global Media and also the National Chicken Council (NCC) have announced agenda and speaker details for that 2017 Chicken Marketing Summit. This annual executive conference will occur on This summer 16-18, 2017 in the Omni Grove Park Inn in Asheville, New York, USA.
On This summer 17, the very first full day's the conference will get started with a keynote presentation by Pilgrim's Chief executive officer, Bill Lovette, who'll share insights around the challenge of connecting with consumers on issues like the utilization of antibiotics in chicken production, animal welfare and slow-growing broilers. Following Lovette's presentation, you will see a number of educational sessions prior to a brand new Broiler Welfare Panel Discussion which is held that mid-day.
Five industry executives happen to be selected to guide the Broiler Welfare Panel Discussion, including, Eric Christianson, Senior V . P .OrCommon Manager of promoting with Perdue Foods, Sara Lilygren, formerly VP corporate matters of Tyson Foods, Jack Hubbard, the VP of promoting in the American Humane Association, Jerome Lyman, formerly VP global quality systems with Burger king and Anne-Marie Neeteson, VP of Welfare and Compliance at Aviagen. Panelists will talk about the problems and the kinds of conversations that chicken marketers have to be getting with consumers and chicken buyers.
"Activist groups have started pressuring chicken buyers to consider future purchase pledges centered on broiler welfare standards in the same way towards the efforts that introduced about future cage-free egg purchase pledges," stated Terrence O'Keefe, Content Director, WATT Global Media. "The Broiler Welfare Panel will focus regarding how to begin a conversation about welfare with consumers and chicken buyers and just what topics ought to be addressed."
Additionally towards the new Broiler Welfare Panel, the agenda includes the annual Retail/Foodservice Chicken Buyer Panel. Attendees may have the chance to interact using the President of Harris Teeter, Fishing rod Antolock, the Senior VP Global Logistics and getting for Church's Chicken, Craig Barnett, and David Rothmeier, Manager, Logistics sourcing for Chick-fil-A. Throughout the nearly two-hour discussion, the panelists will share their personal encounters and respond to questions tailored to attendees' specific business models.
"The Retail/Foodservice Byers Panel is definitely among the popular features of the Summit," O'Keefe stated. "The buyers share feedback from consumers and discuss how altering consumer preferences are impacting their operations."
Registration can be obtained now. For additional info on the 2017 Chicken Marketing Summit visit www.ChickenMarketingSummit.com.
Resourse: https://ext.infarmbureau.org/news/indiana-ag-news/indiana-ag-news—growing-indiana/2017/05/30/
The National for Friday, August 4, 2017
Tags: chief, executive, pilgrim
Comments are closed here.