"Supporting our rural community and economy, animal husbandry, and native vegetable gardens"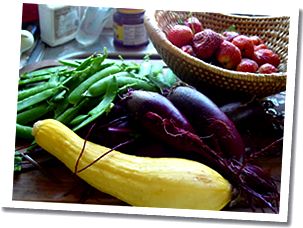 The Little Deschutes Grange, Newberry Habitat for Humanity ReStore as well as their completely new partner this season…Los angeles Pine Community Kitchen, will get together to arrange our best fund-raiser – The Chicken House, Garden, and Green house Tour. We invite you to definitely come along and discover the methods our smart gardeners have discovered to create food in your area, despite severe challenges.
Unlike the Gulf from the condition, to throw a seed in to the ground and also be almost anything, Central Or is high desert. Our "soil" is mainly volcanic ash, practically lacking of nutrients. It may, and frequently does, freeze any night of the season. So, Central Oregonians could be pardoned for believing that raising vegetables within their backyards was impossible. Our tour has opened up their eyes.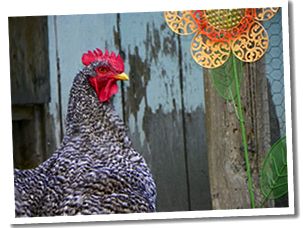 We sell booklets for $ 10 per vehicle which include a roadmap to all the host sites, their descriptions, in addition to a raffle form to win whether cold situation or perhaps a chicken tractor. We'll have about twenty host sites this season, and can contain the tour for just one day. A lot of the funds generated originates from advertising that's offered and purchasing the tour booklets.
Ticket holders can see all of the ways chickens are now being looked after, acquaint themselves using the differing breeds, and learn to enjoy their very own eggs and chicken lightly elevated in your own home. A lot of our hosts also raise rabbits, goats, swine, turkeys, or any other exotic wild birds.
So, check out our website, and are available to the Chicken House and Garden Tour from 9am to 3pm. This past year we elevated near to $4,000 and split it with this local Habitat for Humanity Re-store. This season we're wishing to complete better still.

Find us on Facebook!

Newberry Habitat for Humanity Little Deschutes Grange La Pine Community Kitchen
Resourse: http://lapinecoopandgarden.com/
Succulent Garden Tour
Video COMMENTS:
Bruno Azevedo: Euphorbia tirucalli is a medicinal plant here in Brazil!, the sap is caustic, but here some people use 1 ~ 2 drops per liter to treat some cancer types, here we call "Avelós". I have one but mine is a "yellow stick".
Never Enough Dirt: Greetings, Bruno. It is always interesting to learn of the medicinal aspects of plants. Thanks for sharing.
cRazyUnderCover: Never Enough Dirt as what i have seen the problem is that your soil is a muddy type so i suggest mix ix with some beach gravels and bark chips or if you have the budget try to change your soil that is suited for succulent…may i ask are you a Filipino cause that soil on your plant box is the type of soil i usually see here at the philippines
oldladytoofast: Never Enough Dirt so far I love any rosette. Doesn't matter if it's a echeveria or sempervivum or haworthia. I also love purslane and portulaca for hanging baskets for their constant blooms! I have really enjoyed your videos.
Never Enough Dirt: Rosettes are such an interesting category. I am presently drawn to the rainbow colored ones. Purslane is a wondeful one too– can be consumed for omega-3. All these years seeing portulaca in landscaping and public places, it only recently registered on me that they are succulents as well.
Eric Soto: Enjoyed the tour… quite an impressive succulent collection. The pinecone cactus was a personal favorite. I'll need to keep an eye out for one.
Never Enough Dirt: Cool, thanks, Eric. Isn't it fun collecting succulents? Cant remember if I already mentioned it in the video: the pinecone cactus is one of my favorites as well. If you're in the Los Angeles area, I found it at "San Gabriel Nursery & Florist."
Kathy Smith: One more thing…you pronounce Echeveria (etch-eh-VEER-ee-uh)..sorry had to add that too :)
Never Enough Dirt: No worries. This helps a lot. I dont often look up how to pronounce plants and that makes it harder to pronounce.
Kathy Smith: I enjoyed seeing all of your succulents and cacti. You really have some unusual plants (you don't even realize it) like the plant you put in the planter with the little red flower, that is a Stapelia…very cool plant! You have Aeoniums (that you called sedum)…I could go on. But keep up the good work!!! :D
Tags: annual, coop, pine, sixth
Comments are closed here.