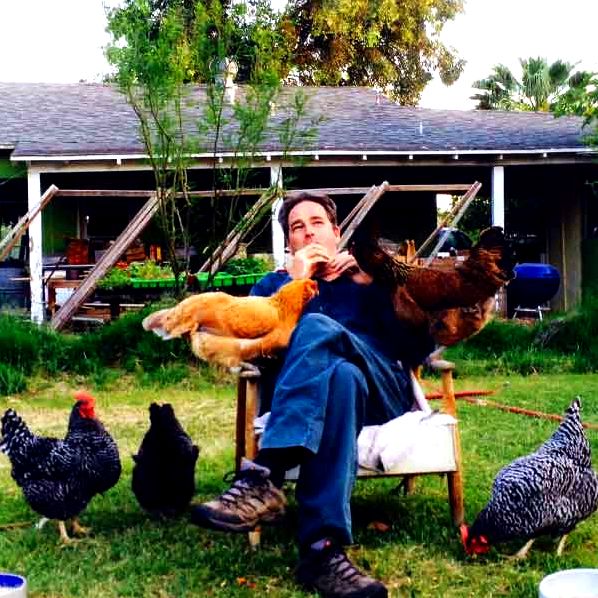 Should you're prepared to join the rear-to-the-garden movement, you might like to attend the Valley Permaculture Alliance's seventh Annual Tour de Coops on Saturday, November. 14.
The main one-day, self-led tour of eight of downtown Phoenix's finest backyard chicken coops will reveal interactive types of how you can incorporate chickens right into a sustainable garden.
"Our goal would be to educate the city about keeping hens, delight all of them with garden ideas and supply inspiration to reside sustainably," states Sarah Osteen, VPA executive director. "We also aspire to energize individuals undecided to leap into urban chicken-keeping and sustainable living practices."
The tour starts at Tour Headquarters – Southwest Autism Resource & Research Center (SARRC) – where all participants can get maps and wristbands for accessibility backyard coops. Tour Headquarters can serve as the very first coop around the tour as well as feature children's craft activities, live music and food trucks.
Sites around the tour sport clever names, like the Chick-Inn, Growhouse Golden Women, Dolce Verde and Mahna Mahna. Each and every place, coop proprietors will show an "egg-ucational" subject and share their insights about chicken care, coop design and looking after harmony one of the chickens.
The "egg-ucational" topics include: Social Enterprise Aquaponics Chicken Breeds and Feeds Compost School Gardens Chicken Zoning Rules Seed Planning and Saving and Water Harvesting.
Participants can drive or play in the "tour by bicycle" option brought by Phoenix Spokes People. Cyclists will ride in a slow pace, but be prepared to bike for 18 miles about two hrs of saddle time, based on Osteen. You will see a no-host lunch stop throughout the ride, which isn't rollerblade-friendly or favorable to families with young children.
Organizers expect 800-1,000 participants and also the tour will occur rain or shine.
Should you go:
Who: Valley Permaculture Alliance
What: seventh Annual "Tour de Coops"
Where: Starts at Southwest Autism Resource & Research Center, 2225 N. 16th St., Phoenix
When: 9 a.m.-4 p.m. Saturday, November. 14
Cost: ahead of time, $20 per person, ages 13 or more under 12 free day's the big event, $30
Tickets: vpaaz.org/tourdecoops
Resourse: http://phoenixmag.com/culture/
AWESOME CHICKEN COOP & RUN!
Video COMMENTS:
Island Exotics Homestead: That's a good looking coop! The white fluffy chicken inside the coop is a white silkie bantam. The redish browns are ISA brown (aka commercial hybrid layer), the little rooster looked like an easter egger and the 3 loose chickens were barred rock hens.
Flower Girl: This was such a nice coop. I want to get one next year and build a nice big covered run. The chickens were gorgeous.
Bresalda Adame: why don't you show your chickens as much as before
Ellen Georgian: nice video…made me happy!!!!
tpfmike1976: what state is this in
Greg's World: Pennsylvania
NorwichGrad97: Awesome. I'm also in PA. Dallas area in the northeast. I started raising for the eggs almost two years ago.. Well done!!
Tina D'Alessandro: Did he build that from scratch or buy a kit?
Greg's World: From scratch
MJ Tacloban: do the chickens have a door where they can leave the coop at free will and roam outside?
Comments are closed here.